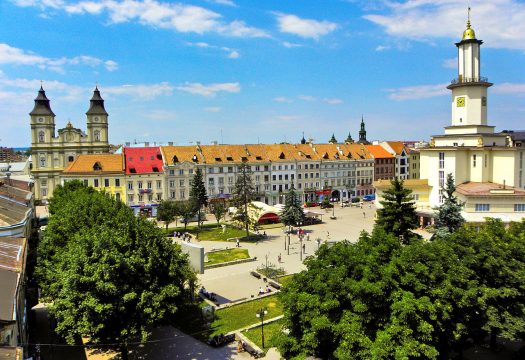 Ivano-Frankivsk
Friendship City since: 2022
Location: is a city located in Western Ukraine. It is the administrative centre of Ivano-Frankivsk Oblast and Ivano-Frankivsk Raion. Ivano-Frankivsk hosts the administration of Ivano-Frankivsk urban hromada.
Climate: As is the case with most of Ukraine, the climate is moderate continental with warm summers, and fairly cold winters.
Population: 237,855
Other Sister Cities: Arlington County, United States, Jelgava, Latvia, Ochota (Warsaw), Poland, Rzeszów, Poland, Zielona Góra, Poland, Braga, Portugal, Koszalin, Poland, Opole, Poland, Strășeni District, Moldova, Lublin, Poland, Přerov, Czech Republic, Świdnica, Poland, Chrzanów, Poland, Nanning, China, Rustavi, Georgia, Tomaszów Mazowiecki, Poland, Chrzanów County, Poland, Nowa Sól County, Poland, Rybnik, Poland, Trakai, Lithuania.