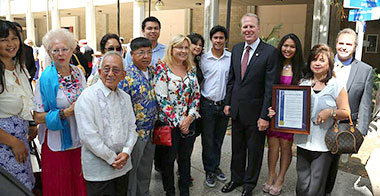 Become a Member and Get Involved
Join SANDISCA and help us promote peace through mutual respect, understanding, and cooperation, one individual, one community at a time.
About SanDISCA
For nearly 30 years, The San Diego International Sister Cities Association (SANDISCA) has been promoting intercultural awareness and friendship with our Sister Cities. Our mission is to build and sustain cross- cultural connections and mutual understanding with our sister cities and the larger global community.