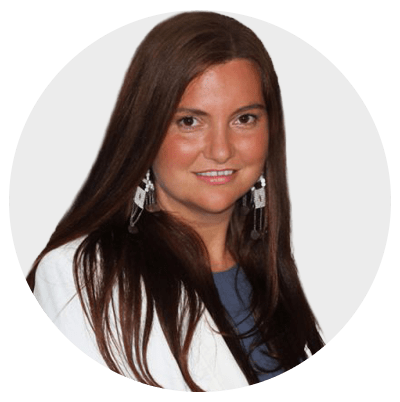 The Board of Directors of the San Diego International Sister Cities Association is pleased to announce the appointment of Jessica Censotti as its new Executive Director. Prior to joining SanDISCA, Ms. Censotti's has been in the non-profit sector for 25+ years, her professional experience included strategic planning, leadership development, human resources management, organizational development, and visual media. Humanitarian work is Ms. Censotti's passion, she has developed global fundraising campaigns in over 20 countries including the U.S., Kenya, Haiti, Syria, Sudan, Bangladesh, India, Turkey, Philippines, Myanmar, Central African Republic, Nepal, and more. She founded a non-profit to provide clean water & education to the Maasai people in East Africa called My Chosen Vessels and started the SanDISCA friendship city in Kenya.
Ms. Censotti demonstrates a natural aptitude to work with diverse groups of people from grassroots to community leaders to policymakers.
Her practical insights are gleaned from direct work experience in humanitarian project development and organizational development, in particular, with underdeveloped communities and indigenous people. She has successfully managed multiple projects working with people of diverse backgrounds. Ms. Censotti has traveled overseas to many countries and has lived in Africa for extended periods managing water, health and sanitation projects in Kenya. She is dedicated to making an impact in people's lives and promoting diverse cultures for global peace.
Ms. Censotti's work ethic, heart, and commitment to our global community will help her succeed in her new role as Executive director and we look forward to seeing her strengthen the bonds between San Diego and our sister cities around the world. Jessica Censotti was elected as the new Executive Director in October 2022. SanDISCA would also like to thank Don Giaquinto for serving SanDISCA with passion since 2005 and congratulate him on his new appointment as the President of the Campinas, Brazil Sister City. 
To learn more about SanDISCA's leadership visit here: SanDISCA's Board of Directors
About SanDISCA
For nearly 30 years, The San Diego International Sister Cities Association (SANDISCA) has been promoting intercultural awareness and friendship with our Sister Cities. Our mission is to build and sustain cross-cultural connections and mutual understanding with our sister cities and the larger global community. 
San Diego Sister Cities:
Alcalá de Henares, Spain: est. 1982
Campinas, Brazil: est. 1995
Cavite, Philippines: est. 1969
Edinburgh, Scotland: est. 1977
Jalalabad, Afghanistan: est. 2004
Jeonju, South Korea: est. 1983
León, México: est. 1969
Panama City, Panama: est. 2015
Perth, Australia: est. 1986
Taichung, Taiwan: est. 1983
Tema, Ghana: est. 1976
Tijuana, Mexico: est. 1993
Vladivostok, Russia: est. 1991
Warsaw, Poland: est. 1996
Yantai, China: est. 1985
Yokohama, Japan: est 1957
San Diego Friendship Cities:
Amboseli, Kenya: Est 2021
Derry, Ireland: Est 2021
Garowe, Somalia: Est 2022
Ivano-Frankivsk, Ukraine: Est 2022
Marseille, France: est 2021
Spittal an der Drau, Austria: Est 2021