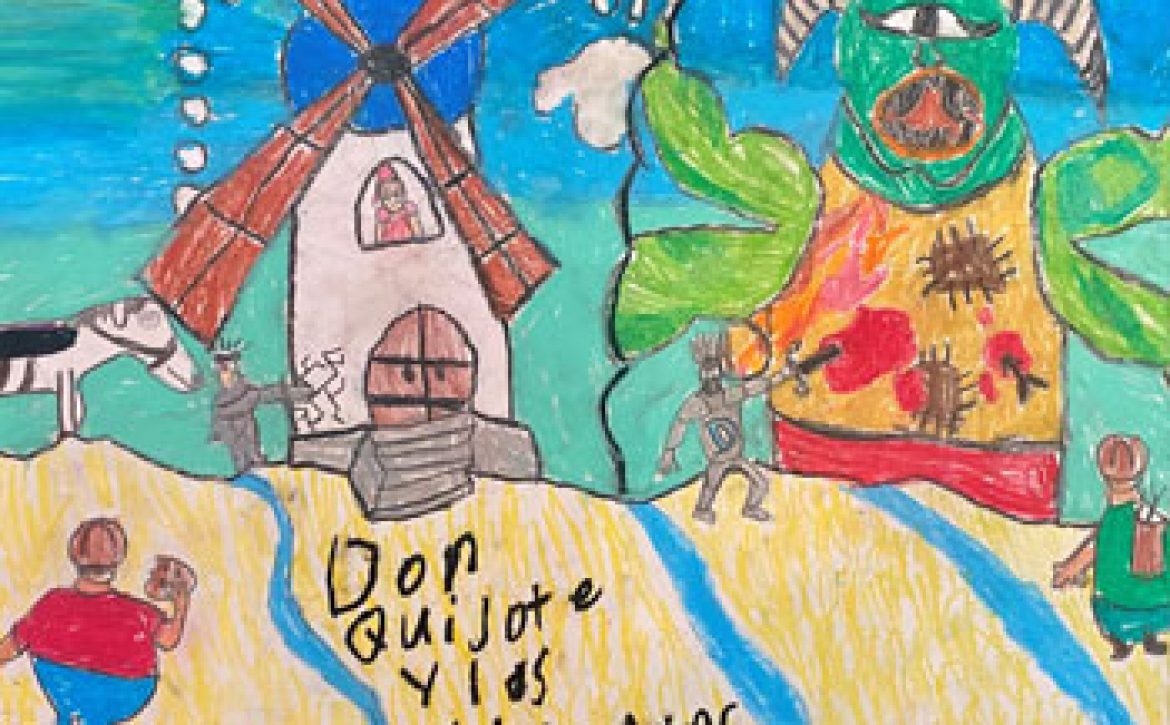 [vc_row][vc_column][vc_single_image image="5533″ img_size="full"][/vc_column][/vc_row][vc_row][vc_column][vc_column_text]
San Diego/Alcalá Sister Cities Society and House of Spain invites you to the 8th annual Cervantes Festival.  Saturday, April 23rd, from 10am to 3pm at the Balboa Park House of Pacific Relations lawn.
San Diego's Sister City in Spain is Alcalá de Henares, birthplace of Miguel de Cervantes. To honor and celebrate the  author of Don Quijote de La Mancha, SanDiego/Alcalá Sister Cities Society organizes an annual Cervantes Festival in Balboa Park. Students and their instructors and families, along with all SanDiegans, are invited to read their favorite passage of Cervantes' immortal novel.
Not only do we read Don Quijote, we have prepared a colorful and entertaining day in Balboa Park for San Diegans  including paella prepared by the House of Spain and creative and educational activities for children.  During the afternoon, a guitarist and singer of Spanish and Latin American music and a flamenco  dance group entertain for two hours.
This event is designed to include the entire family with  something for everyone, and with the exception of the paella which is available for purchase, it's all free!!
Join us for the Cervantes Festival on Saturday, April 23, 2022, 10-3:00, HPR International Cottages Lawn, Balboa Park.
[/vc_column_text][/vc_column][/vc_row]